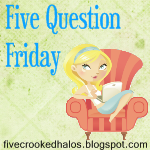 1. What is your favorite thing about summertime?
My favorite summertime thing is... that the pools are open, BBQ, 4th of July, Western Days (a really fun craft fair here in Elgin, TX), and time spent with family!
2. What is your ideal retirement location (if money didn't matter)?
Right here in central Texas. Would love to have 50 acres on lake front or with it's own little lake. Texans are crazy about their waterfront. Of course, retirement would include international travel to fun locals!
3. Do you live in the same town you grew up in?
Nope. Was a navy brat, but grew up mostly outside of Seattle, WA. Definitly not anywhere close to Texas, LOL!
4. What nervous habit did you have as a child that you kicked to the curb before becoming an adult?
Lack of mouth control. Seriously, I am a serious blutter. It is a little better as an adult, but I still work at it everyday. The worst part is when I get nervous and say stuff that I don't mean and that is hurtful to others.
5. What is the most embarrassing thing that happened to you while on the job?
Crying on the job. My second job here in Texas was not fun. The manager was horrible (not an exageration) and I never felt like I could do anything right. Not a fun situation for a perfectionist.
Those are my answers to this Friday's questions. Wonder if this should become an every Friday "thang"?
Everyone have a fabulous weekend, and stay safe!