1. What Christmas song do you loathe?
I absolutely loathe I saw Mommy Kissing Santa Claus. I don't know why, but all the versions I seem to hear have an overly squeaky female singing it, and it just drives me nuts!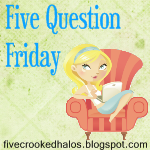 2. Do you and your significant other cuddle at night or sleep on opposite sides of the bed?
Opposite sides of the bed with our own covers. We both like wrapping up in our blankets, and so separate blankets keeps the peace.
3. Have you ever had surgery?
I have had two major surgeries, and will be having a c-section in January since Ms. T is coming so close to Ms. Diva.
4. When do you typically have your holiday shopping done?
Normally I tend to be a last minute shopper, but this year I am actually getting it done ahead of time!
5. If money were not an issue (and you HAD to pick something), what would your ultimate luxury item be?
I want a house. Lots of square footage. Bought and paid for so I can stay-at-home and keep it clean and play with the kiddos.
Speaking of kiddos... here are a couple of photos from my last towel photo shot. Can you guess what my biggest obstacle was?
I also got the proof for a set of stamps I am getting from

My Rubber Stamp

. What do you think? Personally I am in love with it!!!!!!